Welcome
We Welcome Neil Obbard to Seacroft Parish.  Neil  will be working with children and the youth in our Parish.
Bell Ringing Practice
Every Monday    7.30—8.00 pm    All Welcome!
For further details please contact Tracey Harrison at St James' Church.
Pancake Party
Saturday 22nd February
12.00 – 2.00 pm at St Richard's
A collection will be taken.  Please be generous.
Knit and Natter
Thursday 27th February
10.00 am at St Richards' Crypt
All Welcome!
Seacroft Churches Together Lent groups.
1st Session – Journey to Jerusalem
Tuesday 3rd March at 2.30 pm at Seacroft Methodist Church Room.
Easter Egg Tombola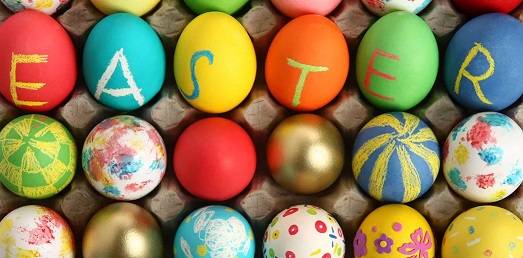 Saturday 28th March
at St James' 2.00 pm – 4.00 pm