Bell Ringing Practice
Every Monday    7.30—8.00 pm    All Welcome!
For further details please contact Tracey Harrison at St James' Church.
Knit and Natter
Thursday 19th September
10.00 am in St Richard's Crypt
Growing in Faith
Opportunities to discuss and learn
Thursday 28th November                              Leader: Mike Benwell
All at St James' Church at 6.00-7.00 p.m.
Buns & Bingo
Saturday 21st September 1.00 pm – 4.00 pm at St James' Church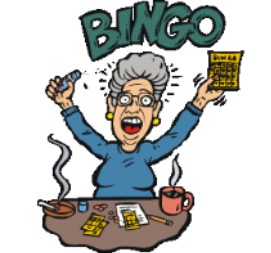 Macmillan Coffee Morning
Friday 27th September
10.00am—1.00pm at Lynda's house. 188 North Parkway. Please come along to support this great cause.
Florian Singers from Germany
Friday 4th October at 12.30pm in Leeds Minster.
45 minute concert
Free Entry with a retiring collection.
Any queries contact Julie on 07710402341